What is the Community Youth Arts Project?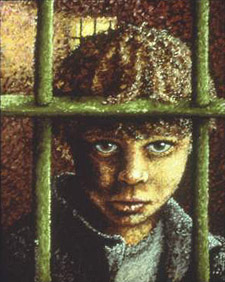 The Community Youth Arts Project (CYAP) was created to provide quality, in-depth arts experiences for at-risk youth, in the belief that participation in the artistic process positively affects their view of themselves and the world around them. Hands-on, visual, literary and performing arts programs, are facilitated by the project. Such experiences satisfy the human need for creativity, recognition and respect. Participants develop qualities such as responsibility, self-discipline, creative problem-solving and cooperation. The depth and quality of arts instruction is essential to the success of the program.
William James Association's Community Youth Arts Project (CYAP) began in 1994. Guided by our belief that participation in the artistic process significantly and positively affects a person's self-esteem and improves their general outlook on the world, CYAP was a natural progression that grew of our then 17-year success with the Prison Arts Project.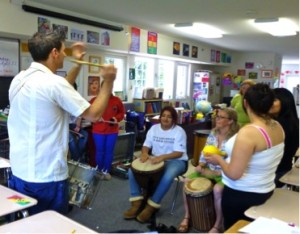 CYAP brings artists to the alternative education high schools in Santa Cruz County. These students face learning difficulties, attention deficits, domestic violence, poverty, homelessness, gang affiliation, legal and substance abuse issues. Were it not for the this project, they probably would not otherwise get to experience the arts in meaningful, hands-on classes with professional artists.