San Francisco Chronicle, Weekend section, "On the Line" photo and listing for SF Public Library exhibit opening, June 13, 2013, with Panel of Former Prisoner Artists. Read coverage on exhibit & panel in SAN QUENTIN NEWS, September 2013, Page 2 & also read additional article on San Quentin Murals on page 9.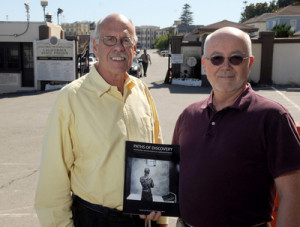 Marin Independent Journal:  Following up his seminal 1980-87 research on the efficacy of Arts in Corrections, Larry Brewster collaborated with photographer Peter Merts in producing a compelling qualitative narrative documenting the stories of inmates touched by arts programming past and present. Titled "Paths of Discovery: Art Practice and Its Impact in California Prisons" – read more at the Marin Independent Journal & purchase the book online, proceeds of which go to support William James Association.
Public Hearing - Joint Committee on the Arts: "Undereducate/Overincarcerate – Can the arts help turn this around?" Media coverage & livestream from Grammy Museum, Los Angeles, May 3, 2013 featuring Laurie Brooks, Peter Merts, Tim Robbins, among other presenters, moderated by Assembly member Curren Price. Full video and Print media links: LA Times & Online PR News  Santa Cruz Sentinel & Good Times Weekly – 'Follow Me Down' goes into the Louisiana prison system to learn something about music's effect on pain and struggle.  Screenings in Santa Cruz and San Francisco, January 2013. Radio interview on KUSP's 7th Avenue Project
Media updates in connection with Marin Shakespeare: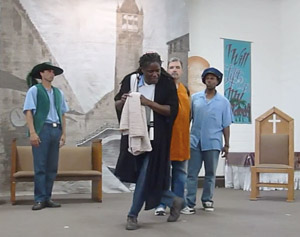 "Merchant of Venice" performed by inmates at San Quentin with Marin Shakespeare on May 24, 2013. Followed by Shakespeare inspired autobiographical Stories from San Quentin 2013, performed Oct. 18, 2013.
•  SF Gate – Actor-inmate profile: Luke Padgett in "The Merchant of Venice" by Jesse Hamlin
•  EastBay Express – Shakespeare in Prison, by Adelyn Baxter
•  San Jose Mercury News article & video – San Quentin prisoners perform Shakespeare play about mercy, revenge by Megan Hansen
•  Videos from Marin Shakespeare
Writing: Kenneth Brydon's short story was selected in a national prison writing contest by writer Joyce Carol Oates and is scheduled to be published in a collection of prison stories in 2014.
Rebecca Solnit, "Mysteries of Thoreau, Unsolved: On the dirtiness of laundry and the strength of sisters." Orion Magazine May/June 2013.
KALW, San Quentin Prison Report: The reporters work with the creative writing students in an ongoing story.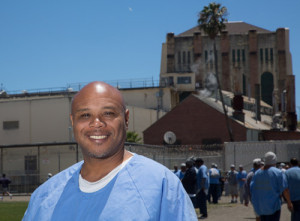 One story, "I Am" by Noble Butler, was particularly poignant as it reflected on the death of Trayvon Martin, and that night, just a few hours after the reading, the verdict in that case was announced. Read & listen - Brothers in Pen: Creative writing from San Quentin. Part of a weekly radio show started from writing project 9/16/13. "Zoe Mullery Encourages Sharing Creative Stories" by Aly Tamboura. In SAN QUENTIN NEWS, June 2013, Page 1 & 7
"Teaching at San Quentin for Over 25 Years" by Tommy Winfrey. 
Profile on Pat Maloney, San Quentin Arts In Corrections visual fine arts instructor. In 
SAN QUENTIN NEWS, 
August 2013, 
Page 9.
Comments
comments