"It means a lot. I know since I started coming, I have pushed myself to finish a lot of things. I won't give up. I won't sit back and be a spectator in my life. I want to be strong and follow through."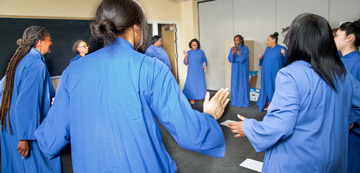 ~ participant in choral group at SF Women's Jail, singing spirituals and gospel music under the direction of Emma Jean Foster.
This year has been incredible for the William James Association and we are excited about 2014.  It feels sweet to take the opportunity of tapping into this season of generosity and celebration.  If you are in the practice of or in a position to give a tax-deductible donation, please consider WJA.  Let us know you also value empowerment thru creativity and compassion, shining a light in the darkness, and offering healing and hope.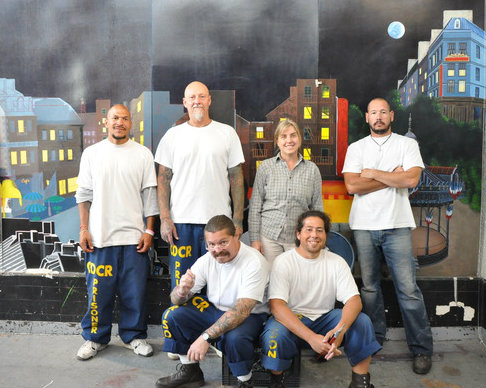 As the state administration continues to grapple with reducing the number of people behind bars, we've been adding programs in jails and prisons, conducting research and continuing to make our case for state funding of arts in corrections.  Read more about WJA's 2013 Accomplishments and Accolades in our blog with links to articles and videos.
"There are general feelings of hostility and hopelessness in prisons today and it is getting worse with overcrowding. . . Art workshops and similar programs help take us out of this atmosphere and we become like any other free person expressing our talents. Being in prison is the final ride downhill unless one can resist the things around him and learn to function in a society which he no longer has any contact with. Arts programs for many of us may be the final salvation of our minds from prison insanity. It's contact with the best of the human race. It is something that says that we, too, are still valuable."
– Prison Arts Project participant
Your donation means so much no matter what amount you can give.  Please know that we are truly thankful and proud of the progress that you've helped make possible in the past. We appreciate that you see how valuable it is to offer hope and creativity where they are needed most.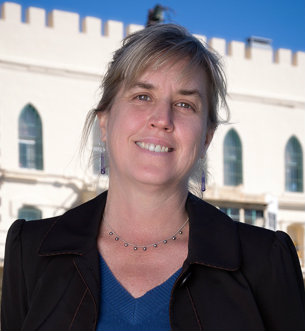 with gratitude and warm wishes for a new year of art and beauty, fulfillment and inspiration,
Laurie Brooks
WJA Director