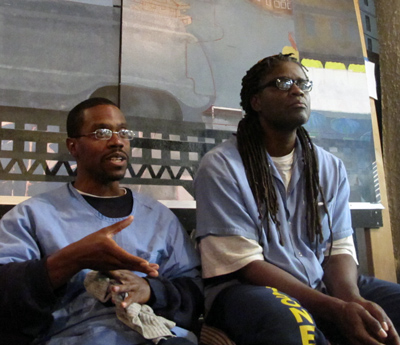 We appreciate the wonderful story about Brothers in Pen and the need for the restoration of Arts in Corrections!
Reporter Kyung Jin Lee captures how important the writing group is for these guys and how it is an avenue for self-reflection and empathy, both of which help them to rewrite their futures. I love how this story connects on a personal level with the Brothers in Pen writers to illuminate the bigger (duller) issues of recidivism and funding.
Zoe Mullery has taught the creative writing class at San Quentin for 15 years:
"Because if people who've committed crimes need to understand anything," she says, "It's how they've affected other people. That's what's lacking in a criminal act — you're not considering how that's affecting someone else. And I feel like that's exactly what happens when you learn to be a good writer. You have to consider how each character experiences that story."
Aired March 10th, 2014
click here to listen & read at KALW.org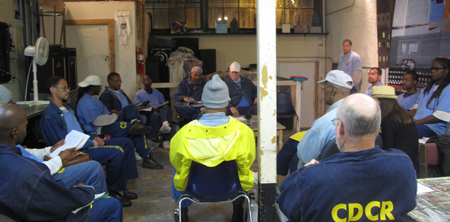 Weekly creative writing class meets at San Quentin State Prison.
Credit Kyung Jin Lee / KALW
Comments
comments